---
---
Included
24 x AttackSense Active Targets.
24 x wired power, unless battery pack selected
24 x Combo mounts, unless stands are selected.
Please see below for more detail on the options
Options Detail
Power:
Either 3500mAh 7.4v 2S Li-ion battery packs or wired 110 VAC main power system.
The wired-power system contains: node regulators, connect wires (3m) and PSU(s) to power all targets. Batteries can be used if required.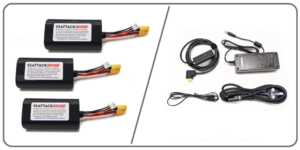 Mounting: 1) Combo Mounts suitable for hard-mounting to wooden structures or trees or 2) our 6.5 Ft. adjustable stands.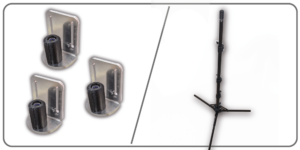 Tablet: Lenovo Tab M10 HD 10″ Android tablet. Comes with stand and stand adaptor.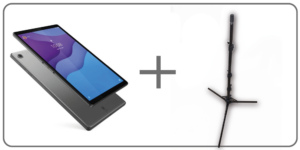 Pre-configured with the AttackSense app and wireless settings.
10.1 inch HD screen.
Bright display for outdoor use.
Quick release tablet holder and floor stand.
System Detail
AttackSense is an electronic target system designed for Airsoft / 6mm and Simunition rounds, providing an exciting new way to practice skills and compete with friends using non-lethal ammunition. Our smart targets connect wirelessly to the AttackSense Commander app, creating varied training simulations and competitive multi-shooter games.

Our app provides immediate feedback of hits including missed targets and reaction times, along with "good guy" actions that simulate friendly targets to keep you on your toes. Shooter enrolment and round history provides improvement tracking and competitive analysis.

Targets can operate in any environment up to 10 square feet and 65 individual targets, with up to 128 shots per round. Different types of rounds provide a variety of training scenarios and rounds are fully customizable for any types of ability and deployment. Our bolt-action mode allows for reload times to be built-in for sniper rifles and other single-shot weapons. Shooters can compete individually with automatic shooter ranking, or compete head-to-head with shooting gallery and dueling modes.
---